Designing SMARTER · SAFER · STRONGER
Florida Architects is an award-winning, full service design and architectural firm. For 27 years and more than 100 years combined experience, we have compiled an impressive portfolio including 16 of the 28 state colleges, as well as commercial, hospitality, medical, historic, luxury custom home, multi-family residential, and other specialty building projects.
As a service driven firm, our priority is to design exceptional environments for our clients and to successfully meet building objectives while exceeding mission expectations. 
Florida Architect's approach to design is to treat each project with respect to its functional and aesthetic concern without straying from our client's vision, budget and schedule.  
FLA believes design serves as an avenue to influence the way people use space. We have a passion for creating environments that are inviting, accessible and functional, and that also encourage inspiration and connection.
Our design philosophy is grounded in research, analysis, exploration and dedication to innovative planning and design excellence. Our firm provides a clear and concise inter-disciplinary coordination between the design team and the CM/Contractor, which maximizes time and dollar values. We believe the best design is a product of creative collaboration.
Consistently delivering facilities that not only appeal to the senses but also function freely is our standard of practice. We are committed to "design that exceeds expectations." 
From site preparation to building completion, we oversee every detail of the design and construction processes. Our goal is to turn our client's architectural needs into reality.
We ensure our projects meet or exceed aesthetic, environmental, safety, structural, and zoning standards.  Our team of professionals is committed to the innovative design, planning and management of buildings and environments that enrich the cities and communities we serve.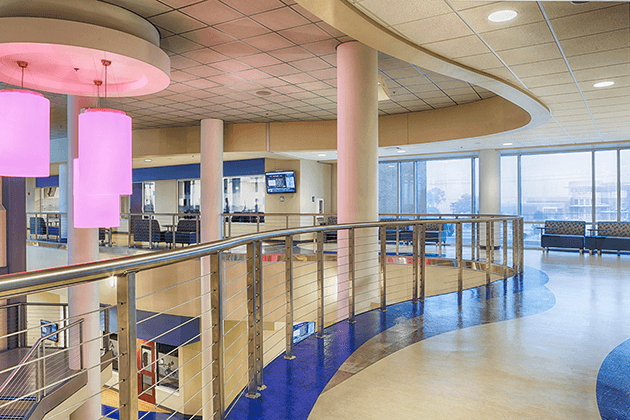 "People support that which they help create."
Joe Sorci, FLA President
Innovative Solutions and Services
FLA's full architectural services include building and interior design, contract documents, project management, construction administration, programming, planning, feasibility and forensic studies.
We provide innovative design solutions for each project, whether it's new construction, remodeling, renovation, an addition or a combination of these projects. Our designs reflect sustainable, leading-edge architecture that transcends form and function in every project we manage.
In unity with architecture, the interior environment plays a powerful role in producing a striking visual appeal, effortless function, and the utmost comfort. The roles of the architect and interior designer are intertwined to create high-performance sustainable environments that inspire creativity and are conducive to promoting the health and energy of the company.
Florida Architect's approach to Mechanical, Electrical and Plumbing (MEP) design is to meet the current building system needs while anticipating future needs. Our priority is to create state-of-the-art systems that provide the highest level of energy efficiency, air quality, comfort and cost-effectiveness.
FLA designs LEED® and Green Globes accredited buildings using the most innovative products, materials, and technologies available. We are well poised to work with you to develop the most functional, efficient, and aesthetically pleasing facility within your budget.
FLA proudly offers state-of-the-art Virtual Reality (VR) renderings. Navigating through a 360° environment offers the important advantage of understanding and visualizing the project as more than lines on paper. VR also proves a valuable asset for building stakeholder consensus and fundraising.
Affiliations & Memberships