[ADD EXCERPT CONTENT HERE **Note: You will not see this content on the page.**]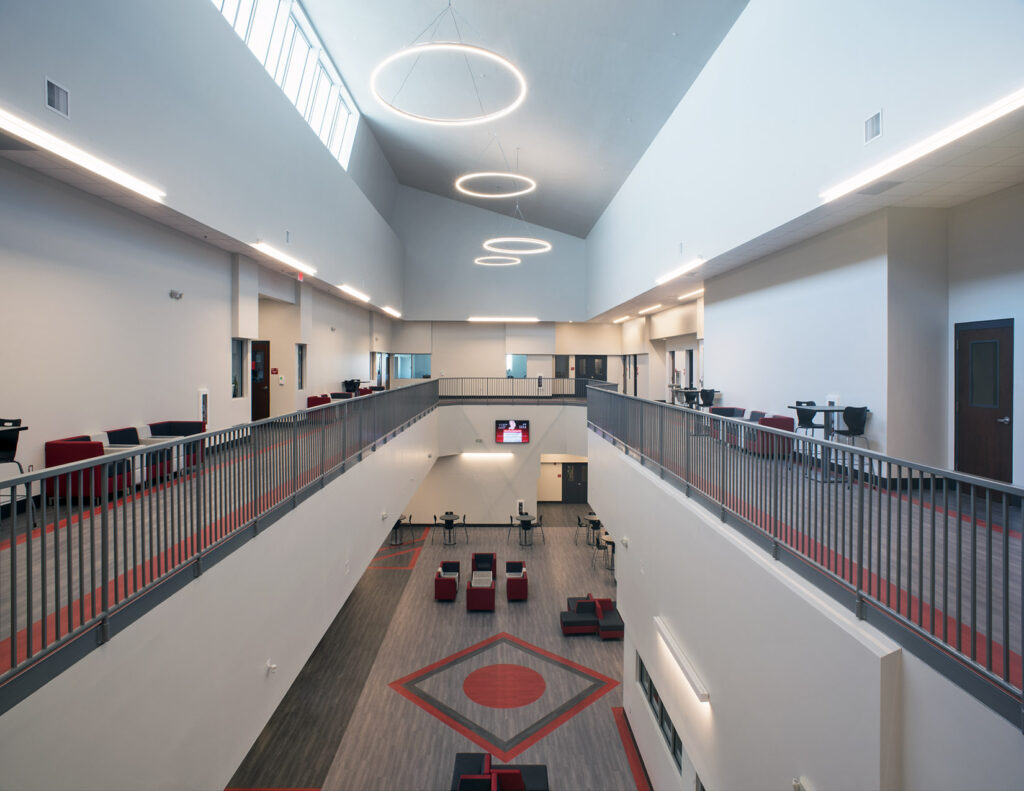 The St. Joe Community Foundation STEM Center on the Bay High School campus is a new state-of-the-art Science, Technology, Engineering and Math Center.
This beautiful $19M STEM Center project began with a Chiller Plant in Phase I. Phase II of the project included a 2-Story, 44,575 SF STEM facility for science, technology, engineering, and math giving the students more opportunity for hands-on learning. The new facility includes a Maker Space, Student Collaborative area, atrium Collaborative Hall (Mall/Exhibit/Display/Info), storage, general administrative space, testing/evaluation area, and custodial facilities with an occupancy load of 672. Also included in the project was a Master Plan Update for Bay High School. The project ground-breaking took place March 3, 2020 and was completed in December of 2021.