[ADD EXCERPT CONTENT HERE **Note: You will not see this content on the page.**]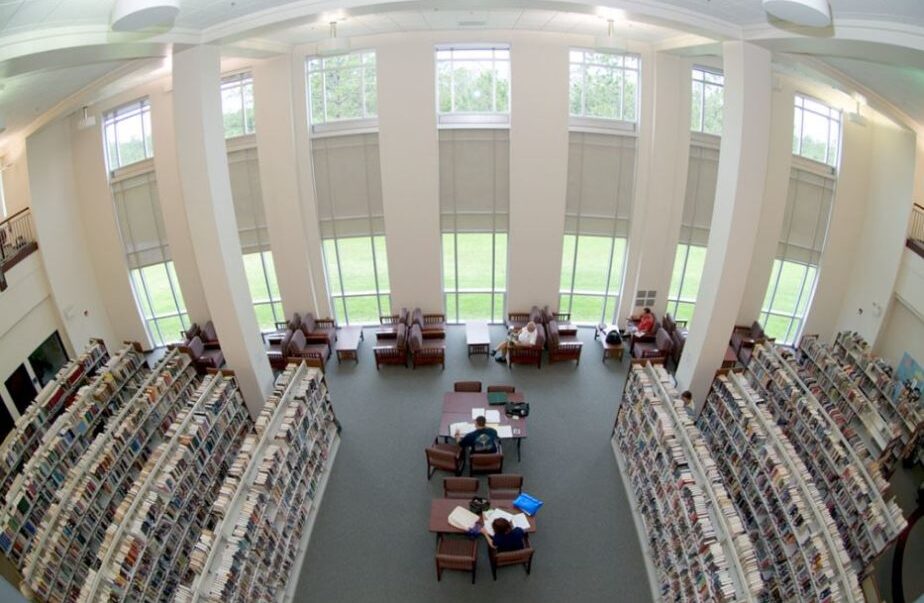 FLORIDA ATLANTIC UNIVERSITY – MACARTHUR CAMPUS LIBRARY AND CLASSROOM BUILDINGS
This project originally included two additions for the FAU MacArthur Campus. However, upon further planning and review, it was determined that two new buildings with further expansion built into the design would serve future construction phasing and funding more appropriately.
The two-story Library Building is approximately 24,000 GSF and includes Library Reference and Study Areas, Faculty and Staff Offices, Reception Area and Book Check-in/out Stations.
The innovative design accommodates future expansion as efficiently and cost effectively as possible by providing knock-out panels in the building construction. The reception desk, stacks and offices are located and designed to work efficiently with a new addition without having to remodel or renovate the existing space.
The two-story Classroom Building is approximately 16,000 GSF and houses classrooms, conference and study areas, and a large multipurpose room. This multipurpose space can be used as the Board of Trustees Boardroom, a large meeting or classroom space, or can be divided into smaller classrooms or meeting spaces.